It would seem above all mankind needs a unifying perspective to bridge the abyss and manifest sustainability and harmony. A "new" perspective yet ageless as wisdom itself, one that distills the essence, greater purpose and potential from the morass and stifle of acculturation.

... a perspective self-affirming by nature, comprehensive yet comprehensible while directly accessible to all: The religiously oriented, agnostic or otherwise ... by its very nature, simplicity and directness resistant to disparagement, exploitation, categorization, rigidity, and other maladies. Neither religious nor non-religious, its inherent integrity rising above the worldly fog: The bonds & bounds of science, conventionalism and historical belief. A perspective of universal nature transcending differences while embracing diversity and the truth in all.
I do not necessarily seek to change others perspectives but to expand upon them. I feel humbled & unworthy to speak of such things, yet cannot deny the inexplicable or evident need. Therefore, look not to the conveyor but within the heart openly & deeply with purity of motive for guidance & understanding.
~ Founder Gathering Light ... a retreat,
Brad Kalita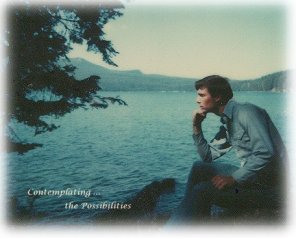 Inspirational writings and Original Music
with Scenic Highlights.
Available only when viewing with Internet Explorer
Music ~ A Silver Lining ~ by Brad Kalita, author, composer
and founder of Gathering Light ... a retreat.
Spirited Visionary Dreamscapes ... Fountain of Dreams ~ Crazy.