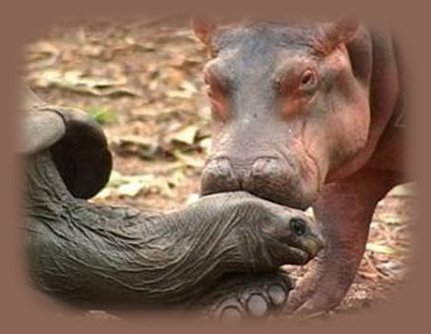 "Much of life can never be explained but only witnessed."
Owen, who at the time weighed about 650 pounds, was swept down the Sabaki River into the Indian Ocean then swept back to shore when the tsunami struck Kenya on December 26.
Owen lost his mother in the tsunami.
In the midst of this mayhem, fortune smiled. Owen was rescued and taken to Haller Wildlife Park. Upon arrival Owen immediately adopted the tortoise, Mzee, which in Swahili means Old Man, as mother. They wallow in the mud, eat and sleep together. "The hippo follows the tortoise exactly the way it would follow its mother. If somebody approaches the tortoise, the hippo becomes aggressive, as if protecting it's biolo- gical mother," Kahumbu added.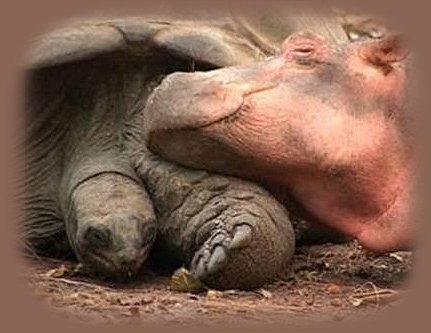 This true story shows that our differences don't matter much when we need the comfort of one another.
We could all learn a lesson from these two creatures of God, "Look beyond the differences and find a way to walk the path together."